About Us
All Dimensions Staffing is one of the most rapidly growing staffing agencies in Texas. We offer the best staffing services to all areas surrounding: Dallas, Fort Worth, and Houston, Texas including Garland, Mesquite, Rowlett, Rockwall, Desoto, Duncanville, Cedar Hill, Farmers Branch, Addison, Carrollton, Irving and Grapevine.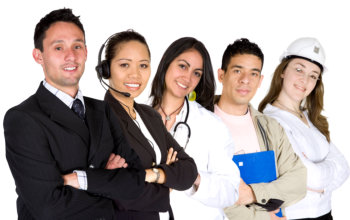 All Dimensions Staffing knows that communication is extremely important in the business world, therefore, we are dedicated to building strong lines of communication with our customers and our employees. We help companies find the best candidates available in order to increase their productivity and meet projected deadlines and needs. We strive for success and extremely satisfied clients every time we send our team members out on a job.
We value our employees and the relationships we build with them. We treat each person with respect and welcome diversity and various talents since we have fundamentally different needs in different industries. We are honored to have such a great team working for us and appreciate those who trust us to work with their personal and business needs.
All Dimensions Staffing consists of responsible professionals who conduct business with self-respect, dedication and hard work. We are devoted individuals who deliver reliable workforce solutions for businesses and consistent work for job seekers. We communicate sincerity and stand behind our promises and our work. We are available 24 hrs a day – 7days a week, 365days a year including all holidays. We want to obtain long-term relationship with our clients in order to keep growing and create the best customer service in the market.
We are open to recruit individuals with various experiences.
We want to make a difference in service and quality over the employees.
Our goal is to grow.
We want to be able to cover more areas and be a large part of the working community of the United States.
We consistently exceed our customers' expectations.
Our Vision is to be the industry leader where the best people want to work and provide reliable workforce solutions for businesses. We focus on providing services that fully respond to your needs. We are proactive and strive to excel at anticipating those needs.